SchoolPay is the preferred method of payment. See the Parent Information Letter for more details.
PROGRAM COST:  
The early registration cost of $450 if paid by 5/12/23; paid after $465. $175 deposit due by 4/21/23.
When your final application is received it Must be notarized and returned with a minimum non-refundable deposit, otherwise it will be returned.
The deposit of $175 by April 21, 2023, $275 balance must be paid by 5/12/23; paid after $290.
♦ No personal checks will be accepted after 5/12/23.
                          (This is received not postmarked.)
Button for credit card payments posted below.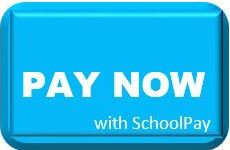 " Notarized final applications must be mailed through the post office, scanned emails will not be processed".

PERSONAL CHECKS

Notice regarding payments to Marine Science Program via personal check: Checks MUST include your full name, street address, TWO phone numbers, and your driver's license number.