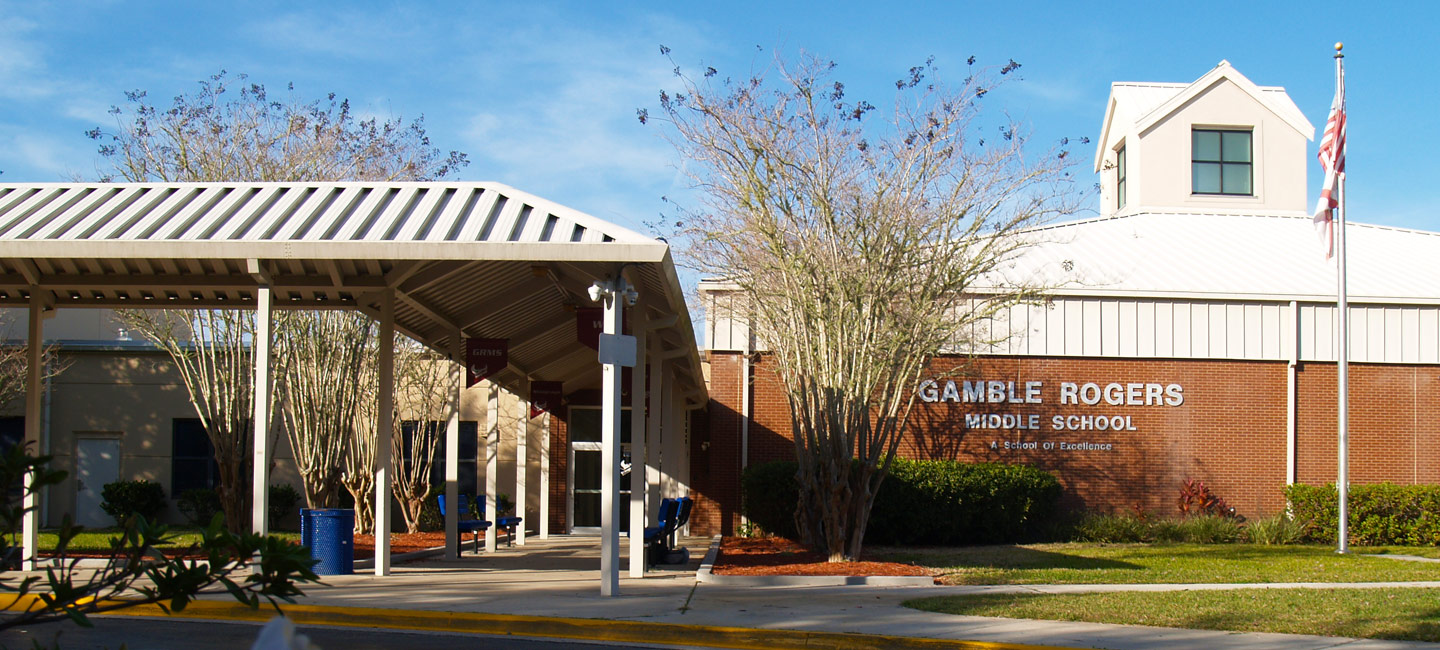 GRMS Student Virtual Schedule Spring 2020
*********************

Schoology Access on a Mobile Device:
Students CAN do conferencing on their smartphone only if they log into Schoology through the web browser on their phone (Safari, Chrome, etc). Most kids have the Schoology app, and the app can do everything except the conferencing portion. If you have any questions please contact the following staff:
GRMS Contacts for Schoology Issues:
♦ 6th Grade  – Ms. Overholt
904.686.8976
email: [email protected]
♦ 7th Grade – Mr. Canoura
904.290.3943
email: [email protected]
♦ 8th Grade – Mr. Halloran
904.290.4088
email: [email protected]s
*********************
Need Tech Help???
Do you need Microsoft office to access teacher PowerPoints for your student?
Click this link to access Free Office 365 ProPlus for your student.
Google St Johns County School District

Click on Families (top right tab in black)

Click on Get Microsoft Office 365 ProPlus Free

Scroll down and choose your type of device.
*********************
Comcast Announces Response to Help keep Americans Connected to the Internet https://corporate.comcast.com/covid-19
Summer Marine Science Program
As of this time we are following our schedule to proceed with the program this summer. Should we cancel a session, a full refund will be provided, excluding the online School Pay convenience fee. Personal checks mailed with the final application will secure your student's spot in the session by the date received at GRMS. Please note, we will be processing the checks closer to the program start date. Confirmation of payment AND notarized final application received by all will be sent the first week of May.
Download Pre-Application and return to your science teacher today!!!
Important Information:
Non SJCSD students:

may mail their completed pre-application to Gamble Rogers Middle School Attn: Marine Science.

If your child is selected for the program, a final application will be emailed to you 
♦ For more details please click on the Marine Science Program tab to the left.
Incoming sixth graders yearlong elective interest survey
Apply Now
The deadline for applications is May 1st
Order your 2020 yearbooks today. Order online or print and fill out the order form and turn these into Ms. Demaio or Ms. King.

Instructional Materials Adoption
The St. Johns County School District curriculum department representatives and adoption committee members are currently conducting the review process for the 2019-2020 Instructional Materials Adoption for Career and Technical Education, Computer Science, and Foreign Languages resources. Learn more
Dear Stingray Family,
Great news! If you have
requested a laptop you can pick it up tomorrow, Friday, April 3rd at parent drop off. As we strive to keep everyone healthy, this will be a drive thru pick up…you should not park or exit your vehicle. We will have staff on standby to hand you your laptop and ask you to sign an acknowledgement form.  Please note: Hotspots will be handed out at a later date.

                          9:00am – 2:00pm
Student Meals…
Meals provided through a walk-up and drive-thru service in the parent drop off loop
The meals will be provided to children 18 years or younger. Children must be present to receive meals.
Children may receive meals at the nearest participating school, even if it is not where they attend school. 
Each day, lunch for that day and breakfast for the next day will be provided at the same time.
All sites will operate from 11 a.m. to 1 p.m., March 23 – April 15
Schools in our area:
Gamble Rogers Middle
South Woods Elementary    
Pedro Menendez High 
W.D. Hartley Elementary      
Student Volunteer of the Year
Sign Up for SchoolMessenger

Our Amazing GRMS Stingrays earned the right to be called an AVID National Demonstration School. Through hard work and determination our students and staff have exemplified the Systems, Leadership, Instruction, and Culture that makes us AVID.
Teachers spoke to AVID representatives about how AVID has helped build a family within our school that regularly collaborates with one goal in mind: making our students college AND career ready. Students spoke to how AVID strategies prepare them for their futures beyond our wall as they venture forth into high school and beyond. Congratulations to the entire GRMS family for this momentous achievement!

CHEERLEADING
If you have any questions please contact the cheer coaches [email protected]
Schedules
Office Hours
7:00 AM – 3:00 PM
School Hours
7:30 AM – 1:50 PM (M, T, TH, FRI)
7:30 AM – 12:50 PM (W)
Please be aware of the following policies that may affect your student at GRMS during school year. View the 2019-2020 Presentation for dress code, deliveries for students, early check-out, etc.
Stingray families — Parents will not be permitted to drop off food from outside sources to their student during the school day. This includes fast food/restaurant meals. This DOES NOT include lunch boxes that students may have left at home. 
It is imperative that parents call the school to change home phone numbers, cell numbers, work numbers and email addresses as soon as they are changed. In an emergency situation, it is difficult to contact parents when the information provided is not correct. Please contact Mrs. Delaney with changes.
Notice regarding payments to GRMS via personal check: Checks MUST include your full name, street address, TWO phone numbers, and your driver's license number.
Parent Informative Letter Link.

Like the GRMS PTO on Facebook to stay informed of events.
District-Wide Registration
Registration for the 2020-2021 school year will begin on March 2nd.
New Students
District-wide registration for the 2020-2021 school year will begin on March 2nd. Starting on that date, you will be able to click the Register My Child For School button on our school website to complete an online registration form for your child.
Returning Students
Beginning the week of March 23, parents/guardians of all current students will receive an email from PowerSchool to complete the annual Returning Student Verification Form for the upcoming school year. The email will contain the link and instructions needed to complete the verification.
Update from Superintendent Forson, April 1
Dear SJCSD Parents and Guardians,
Today we faced additional challenges with connectivity to Schoology. I share this frustration with you and assure you that we are working with the vendor to solve these issues. In the meantime, I encourage you and your child to reach out to his/her teacher via email. As I wrote yesterday, patience and flexibility are paramount. We will keep getting better.
Meal service will continue at designated school and community sites until further notice. This is an essential service offered to children 18 years or younger in need of breakfast and lunch while we are closed. In the last few days there have been posts on social media encouraging others to visit specific schools to receive these meals. Some of these posts encourage community members with children to drive through more than once to prevent the service from ceasing and preserve job functions at these sites.
While we want families who need the meals to receive them for their children, prompting the community to show up just to get meals puts a strain on distribution. It prevents us from allocating funding, efforts and resources where the need is greater. For updated information on meal service, visit https://www.stjohns.k12.fl.us/blog/mealservice/.
Today Governor DeSantis issued an executive order to stay at home except for individuals who are essential employees providing essential community services as defined by the U.S. Department of Homeland Security. In this guidance, "educators supporting public and private K-12 schools, colleges, and universities for purposes of facilitating distance learning or performing other essential functions" is included in the essential critical infrastructure workforce. We are continuing to review and define essential staff through job functions while promoting a work at home model for employees who can.
I appreciate your commitment to your child's education. I value the support and trust you have placed in the St. Johns County School District to instruct your children while we continue to learn in this new environment.
Sincerely,
Tim Forson
Superintendent
St. Johns County School District
This is just a reminder that anyone (parent, guardian, friend, neighbor, aunt, uncle) must have school access to attend an event at Gamble Rogers Middle School, have lunch with a student and/or attend an awards assembly. If you have not already done so, please complete the School Access Form. The process for approval may take up to 4 weeks, so please fill out the application sooner than later for any guests that would like to have school access. Once the application is approved, school access will be valid for three years.
FortifyFL is a website and app developed at the direction of the Florida Legislature. Any student, educator, parent or member of the public can report school safety concerns directly to law enforcement and school administrators anonymously and easily through the FortifyFL app or getfortifyfl.com.

2019-2020 Valued Partners…
Priceless Supporters!
Stingray MANTA Sponsor ($1,000+)
Mr. and Mrs. Samuel Sanders
Stingray SILVER Sponsor ($250+)