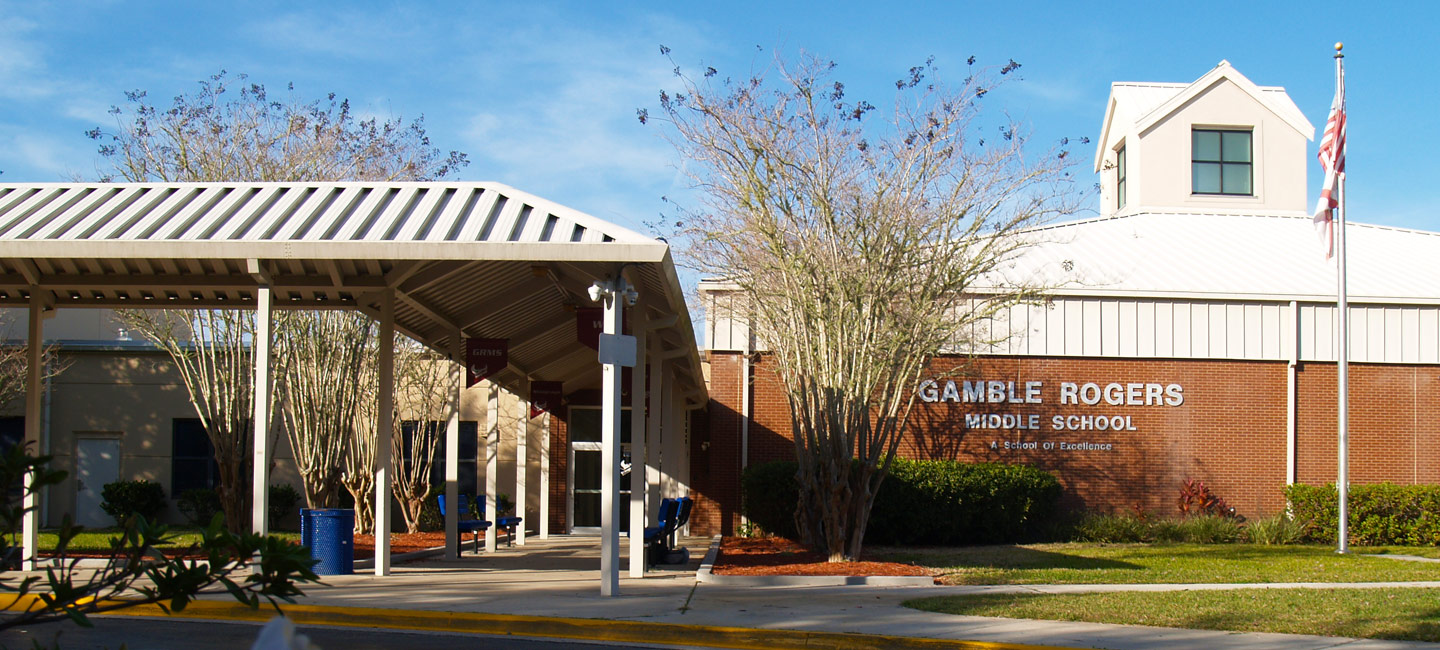 WHAT'S HAPPENING AT GAMBLE ROGERS?
ORDER YOUR STINGRAY SPIRIT WEAR…Get Your Gear Today!
Order Form

• You may pay with cash or check (make checks payable to GRMS PTO)
• Orders will be delivered to the student's homeroom
GRMS Hours
7:30AM – 1:50PM M, T, TH, F
7:30AM – 12:50PM Wednesdays
The Front Office is open from 7:10AM to 3:15PM Monday through Friday
Dates to Remember
Thanksgiving Break – November 24 -26, 2021

(No School)

Winter Break – December 22, 2021 – January 4, 2022

(No School)

Classes Resume for Students – January 6, 2022 – Second Semester Begins

Martin Luther King – January 17, 2022

(No School)

Report Cards Issued – 

January 19, 2022

Teacher Inservice

Day –

February 7, 2022

(No School)

2021 Basketball Tryouts 
       Permission Slip
6th, 7th & 8th Grade Girls
Monday, December 6th

    6th Grade Boys
Tuesday, December 7th
7th & 8th Grade Boys
Wednesday, December 8th 
Call Backs Only
Thursday, December 9th
Mission: 
To create the best learning path for all students. Students understand the value of being engaged in their education as goal-setting, college and career bound questioners, who recognize the value of all learning opportunities.
Sign Up for SchoolMessenger
Vision:
GRMS will be a progressive school in which students are prepared to achieve at their highest level, preparing them for college and career, surrounded by an engaged community that is proud of its educational  accomplishments.
Immunization Records
The Tdap immunization shot is required for all 7th graders and must be recorded on a Florida 680 form.  As soon as your student receives this shot, the form can be  faxed (904-547-8715) or emailed to [email protected] even if the student is still in 6th grade.  
Click below for a list of places you could go for immunizations.

Please be aware of the following policies that may affect your student at GRMS during 21-22 school year. View the 21-22 presentation for bell schedule, early check-out, deliveries for students, etc.
Dress Code
The dress and grooming of our students should contribute to the health and safety of the individual, promote a positive educational environment and not disrupt the educational activities and processes of the school. Gamble Rogers Middle School follows the school district's dress code guidelines explained in the 21-22 Student Code of Conduct.
2021 – 2022 All GRMS Students Offered Free Breakfast & Lunch!!
Stingray families — Parents will not be permitted to drop off food from outside sources to their student during the school day. This includes all fast food/restaurant meals. 
It is imperative that parents call the school to change home phone numbers, cell numbers, work numbers and email addresses as soon as they are changed. In an emergency situation, it is difficult to contact parents when the information provided is not correct. Please contact Ms. Greve with changes.
  EARLY CHECK-OUT
 There is no dismissal within 30 minutes of the regular end of the school   day, and only parents, guardians, or other individuals identified on the   student's contact list, with appropriate identification, will be allowed to   check-out the student.
*M,T,TH,F before 1:20pm and Wednesdays before 12:20pm
Drop-off Item for Students'
• All items (clothes, shoes, homework, monies, keys, books, etc.) Must Be In A Bag(except band instruments and lunch boxes) labeled with the student's name and grade
• Ring the bell and you will place the bag on the cart (located inside the front door on the right)

Like the GRMS PTO on Facebook to stay informed of events.
Forms
Absentee Form


Please use the form above, reference students first and last name, homeroom teacher, and you may include a doctor's note or other documentation.
2021-2022 Instructional Materials Adoption for Mathematics
The St. Johns County School District curriculum department formally announces the review process for the 2021-2022 Instructional Materials Adoption for Mathematics. The core resources that have been submitted for evaluation have come from the state adoption bid list and other submitted resources from publishers when available. Additional resources for advanced programs may be reviewed from materials listed as appropriate for the program indicated.
Please visit the instructional materials website to view the resources that are being considered for adoption. If you would like access to any available printed materials or require assistance reviewing the online resources, please call the Instructional Resources and Media Services office at 904.547.3947. Materials are available for review from 8:30 a.m. - 4:30 p.m.
We encourage parent and community participation in our adoption process. If you would like to serve on a school committee and formally review the resources as a part of the school review team, please contact any school or our office at 904.547.3947.
To learn more about the policies and procedures for textbook adoption, visit the Florida Department of Education Instructional Materials Website.
B.E.S.T. Standards Presentation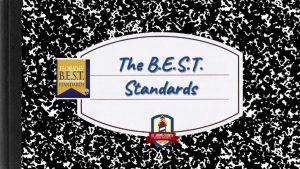 The purpose of the video is to provide parents and community members with information about the new B.E.S.T. Standards for English Language Arts and math. The video also explains the timeline for the implementation of the new standards.
View the B.E.S.T. Standards Presentation
ESE Parent Advisory Meetings
This is just a reminder that anyone (parent, guardian, friend, neighbor, aunt, uncle) must have school access to attend an event at Gamble Rogers Middle School, have lunch with a student and/or attend an awards assembly. If you have not already done so, please complete the School Access Form. The process for approval may take up to 4 weeks, so please fill out the application sooner than later for any guests that would like to have school access. Once the application is approved, school access will be valid for three years.
FortifyFL is a website and app developed at the direction of the Florida Legislature. Any student, educator, parent or member of the public can report school safety concerns directly to law enforcement and school administrators anonymously and easily through the FortifyFL app or getfortifyfl.com.
2021 - 2022 Valued Partners...Priceless Supporters!
Stingray MAROON Sponsor ($500+)
Stingray SILVER Sponsor ($250+)
Find out how YOU can become a partner!
We truly appreciate your support and hope that our Stingray Families recognize your commitment to the school and community and support you and/or your businesses as well! Thank You!!!