New for 2023-2024 — Students will now use Clever to access Schoology, Office 365, Online Textbooks, and other Links for Students.
Important Dates
September 12 – Interims Issued
October 13 – First Quarter Ends
October 16 – Teacher Planning Day
October 24 – Report Cards
November 6 – Veteran's Day
November 10 – Picture Re-Take Day
November 16 – Interims Issued
November 22-24 -Thanksgiving Break (No School)
December 21 – Second Quarter/First Quarter Ends
December 22 – January 3, 2024 Winter Break (No School)
              GRMS Showcase


Click on the link above each week to view our student created weekly news, called GRMS Showcase.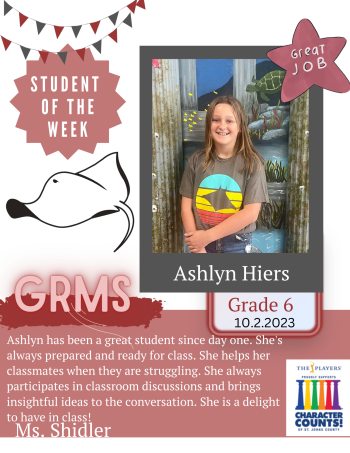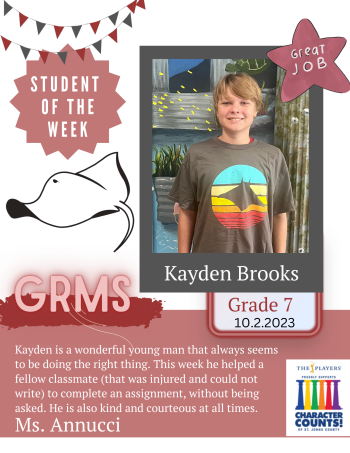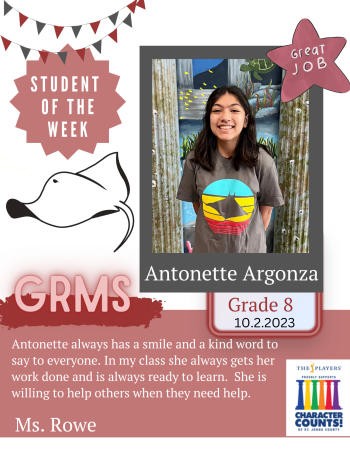 The GRMS Art Department Cookie Dough Fundraiser starts this Friday and runs through October 10th. Sales will run through Art, Band, Drama and Photography classes. Students have a chance to win the following prizes for sales. 100 Rita's
Italian ice, $250 Pizza party, $500 light up cord, $1000 amazon gift card. Below are the fundraising link for each teacher. Thank you in advance for all your support of the GRMS Art Department.
    Demaio
https://instaraise.com/gamblerogersms/demaioart
   Doenges
https://instaraise.com/gambleroger                                                                                     
                                                            Drama
                                                                   https://instaraise.com/gamblerogersms/drama
                                                           Band & Chorus
                                                                  https://instaraise.com/gamblerogersms/music
Honor Roll Is Now Digital!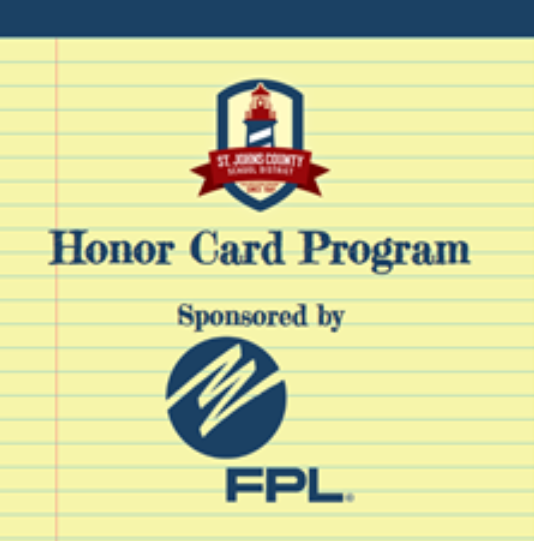 Click here to sign up for your new Honor Card rewards and to see the list of  discounts and freebies.
Vision:
GRMS will be a progressive school in which students are prepared to achieve at their highest level, preparing them for college and career, surrounded by an engaged community that is proud of its educational  accomplishments.
From The Front Office
Drop-Off Items
All items (clothes, shoes, monies, keys, books, etc.) Must Be In A Bag (except band instruments, homework and lunch boxes) labeled with the student's name and grade.
Thank you for your help with this!
Early Check-Out
If you need to take your student out of school early, the latest time that he/she can be picked up is at 1:20PM (12:20PM on Wednesdays). Only parents, guardians, or other individuals identified on the student's contact list, with appropriate identification, will be allowed to check-out the student.
Food Policy
Stingray families — Parents will not be permitted to drop off food from outside sources to their student during the school day. This includes all fast food/restaurant meals. 

Information Changes
It is imperative that parents call the school to change home phone numbers, cell numbers, work numbers and email addresses as soon as they are changed. In an emergency situation, it is difficult to contact parents when the information provided is not correct. Please contact Ms. Greve with changes.
Tdap immunization is required for all 7th graders
Proof of this immunization on the DH 680 form can be brought to the front office, faxed (904-547-8715), or emailed to Ms. Greve even if your student is still in 6th grade. Per district policy, all 7th grade students are required to submit an updated DH 680 form to include Tdap prior to the start of 7th grade. Failure to provide updated immunization records will delay your child's start date. 
Complete the School Access Form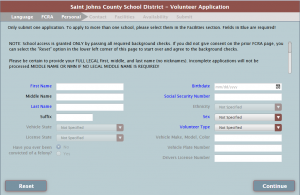 Steps In Obtaining School Access
Complete the School Access Form by clicking the box above, or by going to https://stjohns.keepntrack.com/apply.
Two weeks after submission of the form, contact the school of your choice, to check status.

Like the GRMS PTO on Facebook to stay informed of events.
Forms
Absentee Form


Please use the form above, reference students first and last name, homeroom teacher, and you may include a doctor's note or other documentation.
FortifyFL is a website and app developed at the direction of the Florida Legislature. Any student, educator, parent or member of the public can report school safety concerns directly to law enforcement and school administrators anonymously and easily through the FortifyFL app or getfortifyfl.com.
This is just a reminder that anyone (parent, guardian, friend, neighbor, aunt, uncle) must have school access to attend an event at Gamble Rogers Middle School, have lunch with a student and/or attend an awards assembly. If you have not already done so, please complete the School Access Form. The process for approval may take up to 4 weeks, so please fill out the application sooner than later for any guests that would like to have school access. Once the application is approved, school access will be valid for three years.
2023 - 2024 Valued Partners...Priceless Supporters!
Find Out How YOU Can Become A Partner!
Stingray MANTA Sponsor ($1,000+)


5605 US-1 S
St. Augustine, FL 32086
♦♦♦♦♦♦♦♦♦♦♦♦♦♦♦♦♦♦♦♦♦♦♦♦♦♦♦♦♦♦♦♦♦♦♦♦♦♦♦♦♦♦♦♦♦♦♦♦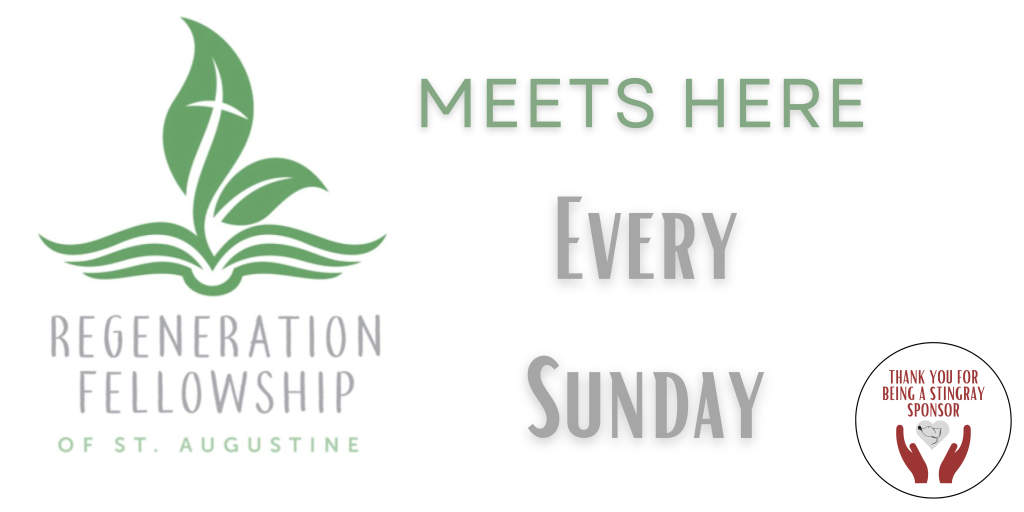 6250 US-1, St. Augustine, FL 32086
Phone:(724) 831-7923 
♦♦♦♦♦♦♦♦♦♦♦♦♦♦♦♦♦♦♦♦♦♦♦♦♦♦♦♦♦♦♦♦♦♦♦♦♦♦♦♦♦♦♦♦♦♦♦♦
1740 Tree Blvd., #112                 3805 Crill Ave.     
St. Augustine, FL 32084       Palatka, FL 32177         
P: (904) 826-1900                P: (386) 328-1122
                    F: (904) 826-1920                F: (386) 328-8604                          
Our podiatrists, José M. Concha, DPM, Richard W.S. Johnson, DPM and Roman Ivankiv, DP
Stingray MAROON Sponsor ($500+)
Stingray SILVER Sponsor ($250+)
Family Sponsor ($100 - $150)
We truly appreciate your support and hope that our Stingray Families recognize your commitment to the school and community and support you and/or your businesses as well! Thank You!!!