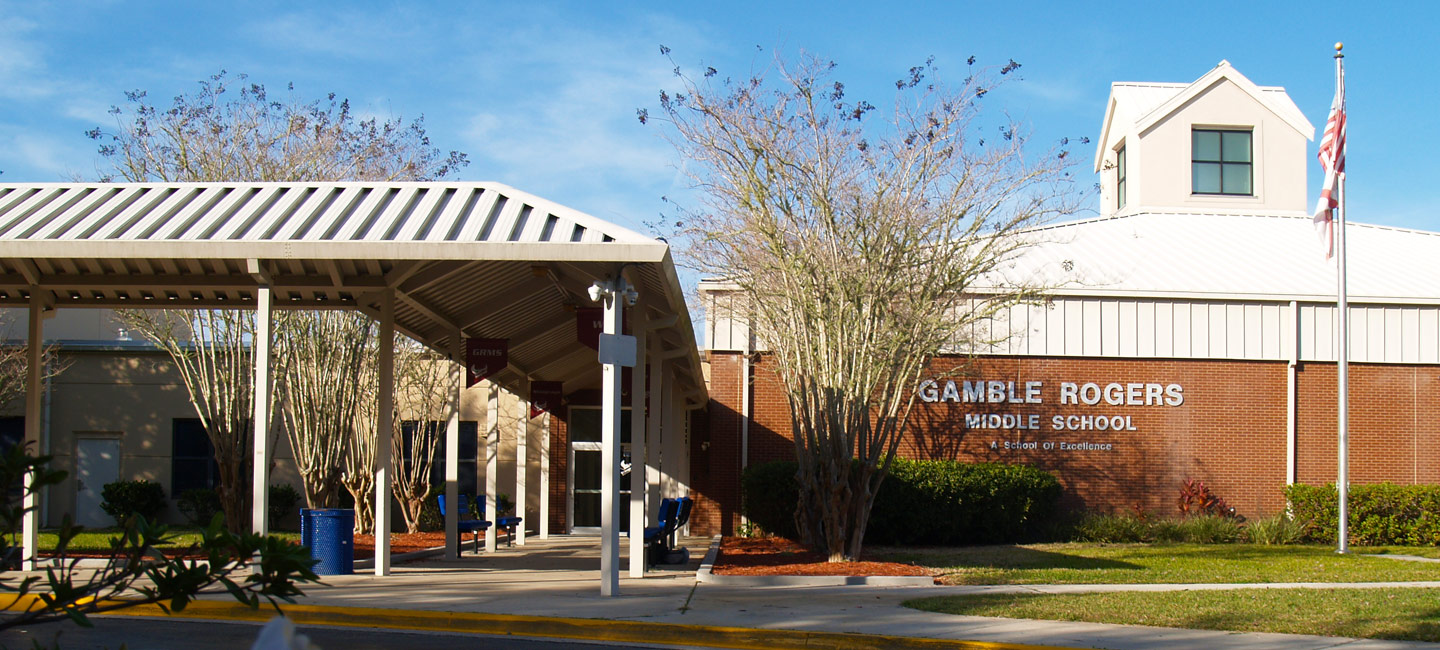 Picture Day, Friday, September 9th

                                     Order Form
Your FALL PORTRAITS event at GAMBLE ROGERS is coming up. For details about this event, please click here.

2022 – 2023
Welcome Back, Stingrays!…We Missed You!
First Day of School

Schedule Issues:
All Schedule change requests must be submitted by the link below  https://tinyurl.com/GRMSReview
PTO NEWS
We have some wonderful parents leading our PTO here at GRMS. However, they could certainly use more support/assistance. There are also needs for officers in the roles of Vice-President and Secretary. It would also be wonderful if someone could step into the role of Volunteer and/or Fundraising Coordinator. If interested or just want to learn more, please contact Ms. Norris or Ms. Guernon at: [email protected] or [email protected] . Thank you for considering becoming an active member of the GRMS PTO!
Parent/Guardian,
All students will be eligible for Free Breakfast and Lunch until September 20.
This period will allow for families to complete registrations. Below is a copy of the message sent in recent weeks, which includes a link to the application. 
Many parents have had Free and Reduced Lunch applications mailed to their residence. According to the district office, you should have already received this correspondence. If not, you may use this link to check for eligibility: https://www.stjohns.k12.fl.us/food/free/  This completed application may be turned in at the school office at which point we will send it to the district office. It is important that the form be completed in a timely manner to avoid a gap in your student's eligibility for assistance. 
Upcoming Events
  September 5th – Labor Day No School
September 13th – Interims Issued
October 14th – First Quarter Ends
 October 17th – Teacher Planning Day No School
October 25th –Report Cards
November 11th – Veteran's Day No School
November 17th – Interims Issued
November 23rd-25th – Thanksgiving Break No School

2022 Gamble Rogers Volleyball Schedule

Girls at 5:30 and Boys at 6:30

Tuesday, September 20th GRMS @ Sebastian
Thursday, September 22nd GRMS @ Swiss Point
Tuesday, September 27th GRMS vs Murray
Thursday, September 29th GRMS vs Pacetti Bay
Thursday, October 6th GRMS vs Landrum
Tuesday, October 11th GRMS @ Fruit Cove
Thursday, October 13th GRMS @ Pacetti Bay
Tuesday, October 18th GRMS @ Sebastian
Thursday, October 20th GRMS @ Swiss Point
Tuesday, October 25th GRMS vs Murray
Tuesday, November 1st GRMS @ Landrum
Thursday, November 3rd GRMS vs Fruit Cove
Tuesday, November 8th
Play-off Semi-Final #1 vs #4 / #2 vs #3
Thursday, November 10th
CHAMPIONSHIP GAMES
Volleyball Permission Slip must be signed and returned prior to the open gym on Wednesday, August 31st for students to participate. Students must arrange their own transportation.
• $8 for binder w/ dividers
(student choice: One 3″ binder or Two 1 1/2 " binder)
• $10 TIX-30A Calculator
(recommended for 7th grade math , pre-algebra, algebra, geometry, and all 8th grade science classes)
• $5 Lock
              The bundles contain everything 6th, 7th, and 8th graders need for core classes. 

2022-2023 School Supply Lists
https://www-grms.stjohns.k12.fl.us/wp-content/uploads/2022/06/2023-Supply-List.pdf
22-23 Elective Supply List 
https://www-grms.stjohns.k12.fl.us/wp-content/uploads/2022/08/2022-2023-Elective-supply-list.pdf
Mission: 
To create the best learning path for all students. Students understand the value of being engaged in their education as goal-setting, college and career bound questioners, who recognize the value of all learning opportunities.
Sign Up for SchoolMessenger
This system allows schools and District staff to quickly and efficiently communicate both general and emergency messages to parents/guardians using email, text and voice mail.
If you are a SJCSD Parent/Guardian, please see the directions to Manage Your Contact Preferences in SchoolMessenger Info Center.
Vision:
GRMS will be a progressive school in which students are prepared to achieve at their highest level, preparing them for college and career, surrounded by an engaged community that is proud of its educational  accomplishments.
Immunization Records
The Tdap immunization shot is required for all 7th graders and must be recorded on a Florida 680 form.  As soon as your student receives this shot, the form can be  faxed (904-547-8715) or emailed to [email protected] even if the student is still in 6th grade.  
Click below for a list of places you could go for immunizations.

From The Front Office
Drop-Off Items
All items (clothes, shoes, homework, monies, keys, books, etc.) Must Be In A Bag (except band instruments and lunch boxes) labeled with the student's name and grade.
Thank you for your help with this!
Early Check-Out
If you need to take your student out of school early, the latest time that he/she can be picked up is at 1:20PM (12:20PM on Wednesdays). Only parents, guardians, or other individuals identified on the student's contact list, with appropriate identification, will be allowed to check-out the student.
Food Policy
Stingray families — Parents will not be permitted to drop off food from outside sources to their student during the school day. This includes all fast food/restaurant meals. 


Like the GRMS PTO on Facebook to stay informed of events.
Forms
Absentee Form


Please use the form above, reference students first and last name, homeroom teacher, and you may include a doctor's note or other documentation.
2021-2022 Instructional Materials Adoption for Mathematics UPDATE
On February 8, 2022, the St. Johns County School Board voted to approve the list of recommended resources for adoption for Math. View the final list of approved resources. Florida Statute allows parents or residents of the county to object to the adoption of a specific instructional material. If you would like to contest the adoption of the Math resources, you must complete the Reconsideration of Instructional Materials Request Form and submit it to the SJCSD Instructional Resources and Media Services Department no later than noon on March 10, 2022.
Please visit our Instructional Materials Adoption web page to:
Access the math resources that are being considered for adoption.
Learn more about the policies and procedures for textbook adoption.
B.E.S.T. Standards Presentation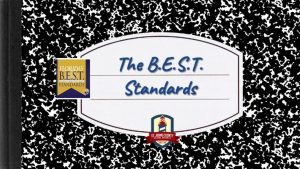 The purpose of the video is to provide parents and community members with information about the new B.E.S.T. Standards for English Language Arts and math. The video also explains the timeline for the implementation of the new standards.
View the B.E.S.T. Standards Presentation
FortifyFL is a website and app developed at the direction of the Florida Legislature. Any student, educator, parent or member of the public can report school safety concerns directly to law enforcement and school administrators anonymously and easily through the FortifyFL app or getfortifyfl.com.
This is just a reminder that anyone (parent, guardian, friend, neighbor, aunt, uncle) must have school access to attend an event at Gamble Rogers Middle School, have lunch with a student and/or attend an awards assembly. If you have not already done so, please complete the School Access Form. The process for approval may take up to 4 weeks, so please fill out the application sooner than later for any guests that would like to have school access. Once the application is approved, school access will be valid for three years.
2022 - 2023 Valued Partners...Priceless Supporters!
Stingray MAROON Sponsor ($500+)
Stingray SILVER Sponsor ($250+)
Find out how YOU can become a partner!
We truly appreciate your support and hope that our Stingray Families recognize your commitment to the school and community and support you and/or your businesses as well! Thank You!!!