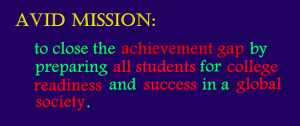 Clipboards, Sticky Notes, and Handshakes, OH MY!
Our AVID students are enjoying the various activities during our Intro to AVID unit.   Students created a personalized clipboard with a copy of their schedules, motivational quotes, and helpful hints to be successful in school.  Our 7th graders practiced introducing themselves to each other before introducing themselves to all of their teachers.  All students participated in a sticky note sort where they wrote down times when people write notes outside of the classroom.
First Day with the Tutors!
The students had the opportunity today (August 17th) to meet the AVID Tutors, get to know each other, and work on their AVID strategies!
2018 AVID Summer Institute – Tampa, FL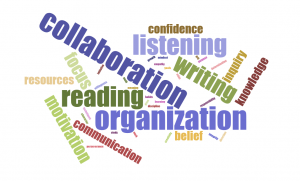 These are the 21st Century skills we (the teachers) believe are needed for students to become college and career ready.
More Coming Soon!