Welcome Back Letter 2016
**********************
GRMS School Advisory Council (SAC) Needs Your Help!
Do you want to…
Contribute to the well-being of Gamble Rogers Middle School
Learn more about Gamble Rogers Middle School
Be "In the Know" about GRMS
Be responsible for guiding the school toward continuous improvement
Be involved in your child's education
You ONLY need to commit EIGHT hours of your time for the 2016-2017 school year.
*Most meetings are scheduled every 4th Tuesday from 3:30pm – 4:30pm
*All meetings will be in the Media Center unless otherwise stated
First Meeting:  Tuesday, August 30, 2016
ATTENDANCE:
You MUST be able to commit to attend all meetings. Voting members are allowed two "excused" absences but attendance is VERY important for SAC voting members. If you cannot commit, you are also welcome to attend any SAC meeting, you will just not be a voting member of SAC. ANYONE can come to SAC at ANY TIME!!!
INTERESTED?????
Please contact Tracy Melgard Chairman, SAC Committee
Tracy.Melgard@stjohns.k12.fl.us
**********************


**********************
ATTENTION 6TH GRADE PARENTS!!!
Health screenings will be in September.
Screenings include height, weight, vision, hearing, and scoliosis.
All students will be screened unless I have the Health Screening Waiver signed by September 9th.

Thank you!
**********************
Epi-pen Auto Injector Coupon Link
**********************
 *********************
Volleyball Tryouts
Boys and Girls
August 29th and 30th
Permission Slip

*********************
Soccer
Go to www.sjmsaa.com to register.
Soccer is pay-to-play and runs through the St Johns Middle School Athletic Association (SJMSAA), supporting middle school athletics in St Johns County. SJMSAA middle school sports program is not operated or sponsored by the St Johns County School District. You must register online to participate. See Coach Hall for more information.

Tryout Dates and Times
Boys
Monday, Tuesday and Thursday – August 29th, 30th and September 1st.
2:00-4:00 on the soccer field. You must have cleats and shin guards and make at least 2 out of the 3 tryouts.
Girls
Tuesday and Thursday – August 30th and September 1st
2:00-3:300 on the soccer field. Bring your cleats and shin guards.
*Practices begin: October 17; Games begin: November 3
*********************
2016-2017 School Year

Click the link above for 2016-2017 important information…You will find block schedules, dress code, start/end times, etc.
*********************
2016 Football Schedule
Click the image below

*********************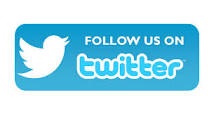 We're now on Twitter! Follow us @GambleRogersMS for general school news.
*********************
2016-2017 Spirit Wear
Spirit Wear Order Form 
*********************