**********************
2016 Distictwide Orientation
Tuesday, August 9th @ 8:00am -12:00pm
 ********************** 
Click the link above for 2016-2017 important information…You will find block schedules, dress code, start/end times, etc.
*********************

2016 Back-to-School Sales Tax Holiday
August 5th-7th
*********************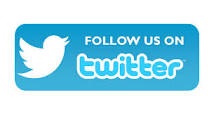 We're now on Twitter! Follow us @GambleRogersMS for general school news.
********************* 

Information Changes
It is imperative that parents call the school to change home phone numbers, cell numbers, work numbers and email addresses as soon as they are changed. In an emergency situation, it is difficult to contact parents when the information provided is not correct. Please contact Martha Fulford at Martha.fulford@stjohns.k12.fl.us with changes.
We are in need of a secretary, fundraising coordinator, volunteer coordinator, spirit wear coordinator and business partnership liaison.
Please contact PTO President
Annmarie Darcy
if you're available to help.
*********************