FSA SPRING TESTING is right around the corner…
WE NEED YOUR HELP!!!
Do you think you would be able to volunteer as a proctor for the Stingrays?
If so,  click here.
**********************
Parent Night Presentations


Current 7th Grade:Thursday, March [email protected]
"Making Your 8th Grade Year Count!"


Current 5th Grade:Tuesday, May 9th @ 6PM
"What You Need To Know About 6th Grade"
**********************
 Looking for Something Fun and Exciting to do this Summer?
Do you love being outdoors, love the water, meeting new friends, seeing old friends…
Come join the Marine Science Program.
6th Grade YMCA Waiver Forms will be mailed 3/29
Please complete and enclose waiver with your final application and payment..
Click here for a pre-application and parent information.
**********************

March 27th – MANDATORY CHEER PARENT MEETING
For ALL candidates wishing to tryout out for 2017-2018 GRMS Cheer 
Time: 5:00PM
Place: Anchor Athletics
  2475 Industry Center Road
St. Augustine, Fl 32084
Open Now – Registration for GRMS Cheer Tryouts online.
All potential candidates must register to tryout!
www.sjmsaa.com
Click registration on left menu list. Follow the 4 step instructions.
CHEER SCHEDULE
April 11th @ 3:30pm – 5:30pm
April 12th @ 2:30pm – 5:30pm
April 13th @ 4:00pm – 5:30pm 
*********************

Parents/Guardians:
The St. Johns County School District is required to annually notify parents of students with disabilities that they may be found eligible for the McKay Scholarship Program for Students with Disabilities. For more information, please see McKay Letter 2017-2018.pdf and/or visit http://www.stjohns.k12.fl.us/ese/choice/
Thank You,
St. Johns County School District
ESE Dept.
**********************
ATTENTION: 8th Grade Parents & Students!!!
Ready or not, it's time to start thinking about high school.

PMHS  will start rising 9th grade registration Monday, 3/27 – 3/29
Letters with appointment dates and times were mailed home last week.
 **********************
2016-17 Gamble Rogers School Advisory Committee
Parent Needs Assessment Survey – Please complete before March 31st
Please click this link to complete your survey:
https://surveys.stjohns.k12.fl.us/TakeSurvey.aspx?SurveyID=n4K3lp44
********************** 

What: Spring Luau Dance
When: Friday, March 31st @ 6-8pm
Where: GRMS Gym
 Cost: $5
Staggered Release Times:
6th Grade: 7:30pm
7th Grade: 7:45pm
8th Grade: 8:00pm
(pizza and soda will be sold for a $1.00 each)
 **********************

Dinner and a Show!!!
The whole family is welcome to this event. 
Admission only available through pre-sale tickets at ShowTix4U.com or call 1.866.967.8167 for Friday Night Performance ONLY!
********************
VARSITY FOOTBALL TRYOUTS… #StingrayStrong
Begins Monday, March 27th (see schedule below)
* Tryouts are mandatory, even if you played last season.
* Anyone is allowed to tryout, including incoming 6th graders (current 5th graders)
Registration Directions:
Send an email to the following address: [email protected]
In the email please put: players name, players birthday, players current grade parent/guardian contact info, medical conditions and any questions/concerns about tryouts.
Players MUST register for tryouts!
Tryout Schedule:
Monday, March 27: Study Hall 2-3, tryouts 3:15-5:15pm
Tuesday, March 28: Study Hall 2-3, tryouts 3:15-5:15pm
Wednesday: First cuts will be posted (no tryouts on this day)
Thursday, March 30: Study Hall 2-3, last round of cuts and tryouts 3:15-5:15pm
Final cuts will be announced on Friday, March 31st
No JV this year!
********************
 If you would like to visit our school please click the link below.

**********************
2016-2017 School Year
Click the link above and you will find block schedules, start/end times, etc.
*********************
It's time to order your 2016/2017 yearbook!!!
Order GRMS Yearbook Online Today
Access Code: C376124
Price Now: $30
*********************

Very Important!! Rising 7th graders can NOT attend classes in August without proof of a Tdap!
7th Grade Requirement: One dose of tetanus-diphtheria-pertussis (Tdap) vaccine documented on the Florida Certificate of Immunization (DH680) must be received by the school before entering the 7th Grade in August 2017. Parents if your now 6th grade student received his/her Tdap shot during this school year (2016-2017) you may bring in the completed Florida Certificate of Immunization (DH680) at any time prior to the student entering 7th grade in August. If you have any questions, please contact Darlene Delaney at 904/547-8696 or [email protected]
 
*********************
Siblings of Students with Disabilities
St. Johns County families with one or more siblings who have developmental disabilities and are ages 8 – 13, now have a program that's just for them called Sibshops. On February 17 and March 20, they will have a chance to meet other kids whose brothers and sisters have special needs and talk about the good and not-so-good parts of having a sibling with a disability. Most important, they'll have fun!  ESE Event
*********************

VOLUNTEERS OF THE YEAR


This year we will be recognizing three outstanding individuals:
Parent Volunteer
Jan Anderson
Senior Volunteer
Dennis Dembek
Youth Volunteer
Rylie Baker
*********************
2016-17 Gifted Parent Advisory Council Meetings
Gifted Newsletter
Tuesday, April 25            Landrum Middle School          6:30-7:30 p.m.
                                                                                      Multi-Purpose Room
*********************
School Access
In an effort to provide safety and security to our students and staff, we check identification for all vendors, visitors, volunteers and parents each time you enter the building. Volunteers must have clearance to enter the building. If you have not already been cleared, please submit a school access form.
*********************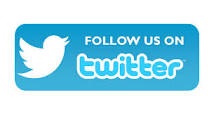 Follow us @GambleRogersMS for general school news.
********************
 Stingray Spirit Wear 
ORDER YOURS TODAY!!!
Spirit Wear Order Form 
*********************
Epi-pen Auto Injector Coupon Link
*********************

The SJCSD is currently reviewing materials for the Florida Instructional Materials adoption for Social Studies. The courses being considered for adoption are listed on the district website at http://www.stjohns.k12.fl.us/media/textbooks/adoption/
*********************

Information Changes
It is imperative that parents call the school to change home phone numbers, cell numbers, work numbers and email addresses as soon as they are changed. In an emergency situation, it is difficult to contact parents when the information provided is not correct. Please contact Martha Fulford at [email protected] with changes.
*********************
PTO Needs Your Help!!! 
We are in need of a secretary, fundraising coordinator, volunteer coordinator, spirit wear coordinator and business partnership liaison.
Please contact PTO President
Annmarie Darcy
if you're available to help.
*********************