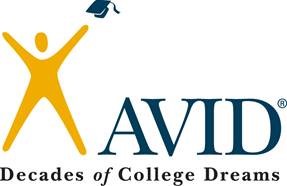 ********************** 
2017-2018 School Year
Click the link above and you will find block schedule, supply lists, dress code, etc.
**********************
2017-2018 Transportation Information

17-18 Transportation Waivers (formerly a bus pass)
*********************

Eclipse simulator customized for Gamble Rogers Middle School
https://eclipsemega.movie/simulator?lat=29.7733551160&lng=-81.3121747971

 *********************

Volleyball Schedule
 *********************
2017 Winterguard  Auditions
Tuesday August 22nd
Thursday August 24th
Friday, August 25th
2:00pm – 5:00pm
All days required and please where workout clothes. 
Running Club/Cross Country
Practice begins Tuesday, September 12th from 2-3pm.
All students need a signed permission form and a current physical on file with the school.
Are You Ready For Some Football?
#stingrays

2017 Football Schedule
*********************
GRMS School Advisory Council (SAC) Needs Your Help!

Do you want to…
*Contribute to the well-being of Gamble Rogers Middle School
*Learn more about Gamble Rogers Middle School
*Be "In the Know" about GRMS
*Be responsible for guiding the school toward continuous improvement
*Be involved in your child's education
You only need to commit EIGHT hours of your time for the 2017-2018 school year.
Dates of meetings…
Tuesday, August 29, 2017
Tuesday, September 26, 2017
Tuesday, October 24, 2017
Tuesday, November 28, 2015
Tuesday, January 23, 2018
Tuesday, February 27, 2018
Tuesday, April 24, 2018
Tuesday, May 22, 2018
*All meetings will be in the Media Center unless otherwise stated
ATTENDANCE:
You MUST be able to commit to attend all meeting. Voting members are allowed two "excused" absences but attendance is VERY important for SAC voting members. If you cannot commit, you are also welcome to attend any SAC meeting, you will just not be a voting member of SAC. ANYONE can come to SAC at ANY TIME!!!
INTERESTED?????
Please contact:
Tracy Melgard Chairman, SAC Committee, Gamble Rogers Middle School @ [email protected]
*********************

Health Screening Information

*********************

8th Grade Washington, DC Trip
January 7-12, 2018
 For information click here
To make a payment for D. C. click below:
https://www.schoolpay.com/link/DC2018
*********************
Free Back-To-School Immunizations
Now Until August 11th
St. Johns County Health Dept.
 8:00am-5:00pm
*********************

Click Here to complete the WEB student survey
********************** 

Click on the picture above to access 8th grade WEB Interest
**********************

Parents/Guardians:  The safety of those on our campus is very important to us at GRMS. The SJCSD requires that anyone wishing to visit a school, beyond the front office, must complete a volunteer application through the district website. Please help us expedite your ability to visit your child or attend a school function by completing the form 4  weeks prior to visiting. If you have any questions or to check the status of your application, please contact Mrs. Darcy at email .
 
********************* 
Very Important!! Rising 7th graders can NOT attend classes in August without proof of a Tdap!  Immunization Flyer
7th Grade Requirement: One dose of tetanus-diphtheria-pertussis (Tdap) vaccine documented on the Florida Certificate of Immunization (DH680) must be received by the school before entering the 7th Grade in August 2017. Parents if your now 6th grade student received his/her Tdap shot during this school year (2016-2017) you may bring in the completed Florida Certificate of Immunization (DH680) at any time prior to the student entering 7th grade in August. If you have any questions, please contact Darlene Delaney at 904/547-8696 or [email protected]

*********************
 To view GRMS Weather Camera click the link below
https://stjohns.weatherstem.com/gamblerogers
*********************
Parents/Guardians:
The St. Johns County School District is required to annually notify parents of students with disabilities that they may be found eligible for the McKay Scholarship Program for Students with Disabilities. For more information, please see McKay Letter 2017-2018.pdf and/or visit http://www.stjohns.k12.fl.us/ese/choice/
*********************
School Access
In an effort to provide safety and security to our students and staff, we check identification for all vendors, visitors, volunteers and parents each time you enter the building. Volunteers must have clearance to enter the building. If you have not already been cleared, please submit a school access form.
********************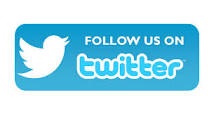 Follow us @GambleRogersMS for general school news.
******************** 
Information Changes
It is imperative that parents call the school to change home phone numbers, cell numbers, work numbers and email addresses as soon as they are changed. In an emergency situation, it is difficult to contact parents when the information provided is not correct. Please contact Martha Fulford at [email protected] with changes.