Gamble Rogers Middle School Advisory Council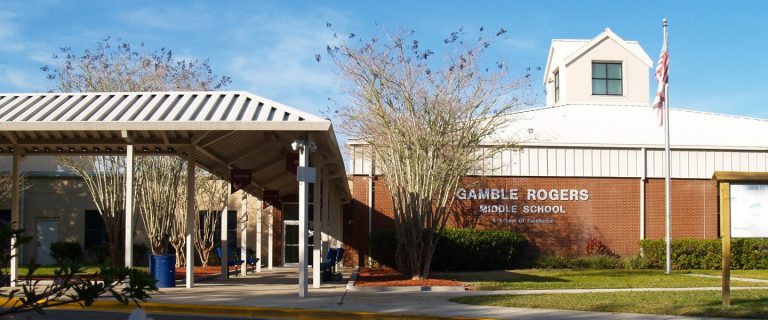 What is the School Advisory Council?
A SAC team by Florida law is comprised of the Principal, teachers, support staff, business/community members and parents. All members are elected by the group before the first meeting. SAC meets nine times a year as prescribed by our by laws. Members are encouraged to bring forth issues and offer solutions to help the school. SAC also makes decisions on teacher's requests of use of funds. SAC can offer funds to teachers who want to attend training or workshops.
All SAC meetings are always open to the public.
Welcome to GRMS SAC Committee! Parents and members of our community is encouraged to join our School Advisory Council. It's a great way to hear about school happenings and build relationships with our parent and community partners.
For more information about GRMS School Advisory Council, please contact the SAC Chairperson, Tracy Melgard at [email protected] or 904-547-0816.
What is the School Improvement Plan?
Every school in the state of Florida is required to develop a School Improvement Plan. Each year our staff and SAC review all relevant data, which includes but is not limited to: state assessment data, progress monitoring, locally developed test scores, needs assessments, attendance records, discipline records, and other feedback as appropriate. From this data, we update our comprehensive plan with strategies for improvement.
 22 – 23 SAC meetings will be held online on Microsoft Teams or in the Media Center from 3:00pm – 4:00pm unless otherwise stated. 
All members of the public are welcome!
(Virtual and In-Person options)

Date
Tuesday, Sept. 20th
Tuesday, Oct. 18th
Tuesday, Nov. 15th
Tuesday, Dec. 20th
Tuesday, Jan. 17th
Tuesday, Feb. 21st
Tuesday, March 21st
Tuesday, April 18th

Leadership
Brian Wilson – Principal
Tracy Melgard – SAC Chair
Jennifer Clarke – Secretary


Business/Community Representative
Alexandra Barr
Lisa Urban
School Board/District Representative
Bill Mignon
Parents
Kim Bays
Susie Corpuz
Jessie Coston
Michelle DeMarie
Summer Edwards
Crystal Mantineo
Shelley McDermott
Kim McManus
Will Russell
Yanetta Smith
DeeDee Throop

Staff
Darlene Delaney
Ashley Demaio
Sonya Garner
Kate Masters
Randi Willis