2022-2023 Lunch Cafe'
Cafeteria Manager: Ms. Kilbride
Phone: 904.547.8709

If you do not receive an application but feel you should be eligible, you may use this link to check for eligibility: https://www.stjohns.k12.fl.us/food/free/. The completed application may be turned in at the school office at which point we will send it to the district office. It is important that the form be completed in a timely manner to avoid a gap in your student's eligibility for assistance. 
ALA CARTE MENU:
GRMS provide specialty, A la Carte items. These items range in price and are not included in the paid, free or reduced priced "school lunch". All students may purchase a la carte items with cash or by using their lunch account.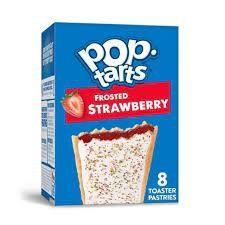 Pop-tart
– $.90
Gatorade – $2.25
Izzie Drinks – $1.50