WELCOME YOUR 2020-2021 PTO BOARD
President: Sandra Lepore
Volunteer Coordinator: Ms. Lepore
Secretary: Renee Downey
Treasurer: Theresa Guernon
Fundraiser Coordinator: Ms.Lepore
Spirit Wear Coordinator: Ms.Guernon
Teacher Liaison: Nicole Bohanan


News from the PTO President
Greetings Stingray Parents,

The GRMS PTO is excited to welcome you to the 2020-2021 school year at Gamble Rogers. 
I want to start by welcoming our new families to our wonderful "Stingray" community. 
The annual membership drive has began, and we would greatly appreciate your support!  Join PTO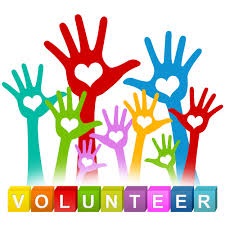 Join for $5! Send in cash or check (payable to GRMS PTO) with your student to give to their homeroom teacher.

Thank you for all that you do!
ORDER YOUR STINGRAY SPIRIT WEAR…Get Your Gear Today
Order Form
• You may pay with cash or check (make checks payable to GRMS PTO)
• Orders will be delivered to the student's homeroom
Interested in becoming a GRMS PTO Business Partner? Have any questions? Please email Sandra Lepore
Thank you to our 2020-2021 Business Partners: