SEEKING PTO BOARD MEMBERS
We are looking for board members to fill the following positions for the 2021-2022 school year:
President (past President available to train and assist)

VP Membership

Business Partners

PTO Communications – Social Media (Facebook), Newsletter, Coordinating with Website Manager

Teacher Appreciation

Volunteer Coordinator
If you would like to learn more about the open positions and activities, please email [email protected] 

Thank you!
President: TBD
Volunteer Coordinator: TBD
Secretary: TBD
Treasurer: Theresa Guernon
Fundraiser Coordinator: TBD
Spirit Wear Coordinator: TBD
Teacher Liaison: Nicole Bohanan
News from the PTO President
The annual membership drive has began, and we would greatly appreciate your support! Join PTO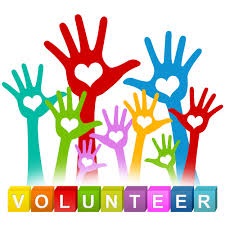 Join for $5! Send in cash or check (payable to GRMS PTO) with your student to give to their homeroom teacher.

Thank you for all that you do!
ORDER YOUR STINGRAY SPIRIT WEAR…Get Your Gear Today
Order Form

• You may pay with cash or check (make checks payable to GRMS PTO)
• Orders will be delivered to the student's homeroom
Interested in becoming a GRMS PTO Business Partner?  Have any questions?  Please email

[email protected]
Thank you to our 2020-2021 Business Partners: