SEEKING PTO BOARD MEMBERS
21-22 PTO Board Members  
President: Dana Norris
Vice President: Angelic Ravizza
Volunteer Coordinator: Samantha LaBeach
Secretary: Michelle DeMarie
Treasurer: Theresa Guernon
Teacher Liaison: Nicole Bohanan, Ashley Demaio, Amanda Zikos
PTO News
August 16th – First Day of school for students
September 10th – School Picture Day
Join PTO Today
PTO Membership is a monetary contribution that allows the PTO to fund projects that benefit the school. While volunteers are always welcome, JOINING THE PTO IS NOT A COMMITMENT TO VOLUNTEER. Your membership shows support for our school and is greatly appreciated by the students and staff at Gamble Rogers.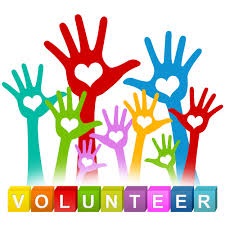 Join for FREE! Voluntary donations excepted (make checks payable to GRMS PTO) 

Thank you for all that you do!
ORDER YOUR STINGRAY SPIRIT WEAR…Get Your Gear Today
Order Form

• You may pay with cash or check (make checks payable to GRMS PTO)
• Orders will be delivered to the student's homeroom
Interested in becoming a GRMS PTO Business Partner?  Have any questions?  Please email

[email protected]
Thank you to our 2021-2022 Business Partners: